This auction has closed! Bids are no longer being accepted on this lot.
This is a traditional English auction.
Time remaining

2016-12-15T21:00:00+00:00

Current price

Log in to view.
Lot description

The #1 GTPI Red Cow in the BREED sells OPEN and READY TO WORK... Sofia has proven herself as a valuable transmitter with high ranking offspring including the popular mating sire Salvatore *RC at Jetstream Genetics!

Location: Wisconsin, USA

Located

United States of America

Pedigree

Sire: Dymentholm S

Sympatico *RC

GTPI+2486

Dam:

Gen-I-Beq Snowman Summer

-TW-ET VG-85-2YR-CAN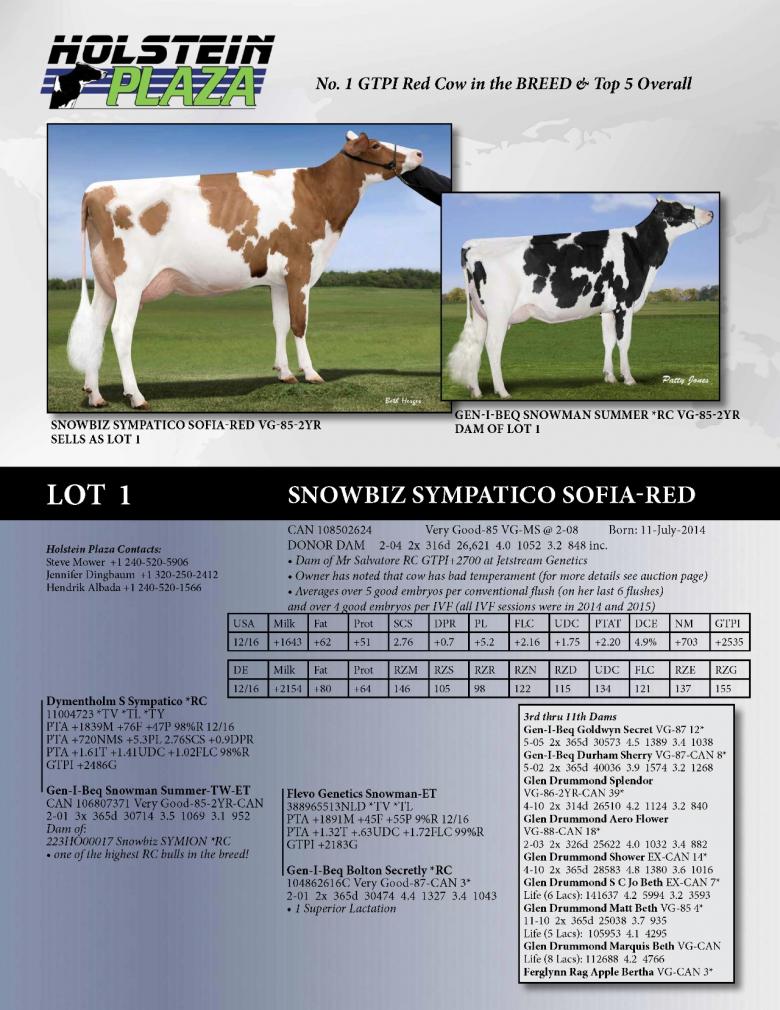 EXTRA CLAUSE The cow is Snowbiz Sympatico Sofia-Red; Registration No. 108502624
The Cow being sold has demonstrated a bad temperament. The Cow is sold "AS IS WHERE IS" without any warranty of merchantability, warranty of suitable temperament for breeding or handling by farmhands, or warranty of fitness for a particular purpose. Seller warrants title to the Cow, and that the Cow is free and clear of any lien, and warrants that the genetics on the attached document pertain to the Cow. Seller disclaims any liability after sale and Buyer accepts all risks.